We offer many programs and services at the Quincy Humane Society. Some of these are listed below. For more information, please contact us. Our programs include:
Obedience Training Classes
Call for information 217-223-8786.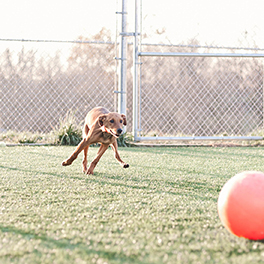 Rover's Run Dog Park
The Quincy Humane Society offers the area's only dog park. Open daily from dawn to dusk, our off-leash park allows socialization and exercise. The park offers separate areas for small and large dogs. Doggie water fountains are available on both sides of the park. All Dogs must wear a buckle type collar with a current rabies tag and a Quincy Humane Society Dog Park tag, which is given upon registration. Puppies under the age of 6 months are not permitted for their safety and health.
To register, please stop by the Quincy Humane Society. The cost is $10 per year and allows unlimited park access!
Free To Good Home Program
If you find yourself with an unwanted litter of puppies, please contact us. The Quincy Humane Society can help. If you bring us your puppies for us to adopt, we will spay/neuter and vaccinate the parents at no cost. Rabies tag fee may apply.

Cremations
Let us keep the memories alive for your cherished companion by allowing us to preserve their remains and make available a lasting memorial urn. Although we are a No-Kill shelter, we do provide cremation services to the public. Private cremations are $130 and groups are $50. Call the shelter today for more information on our cremation services.